Top 4 Renovations for the Greatest Return on Investment! [INFOGRAPHIC]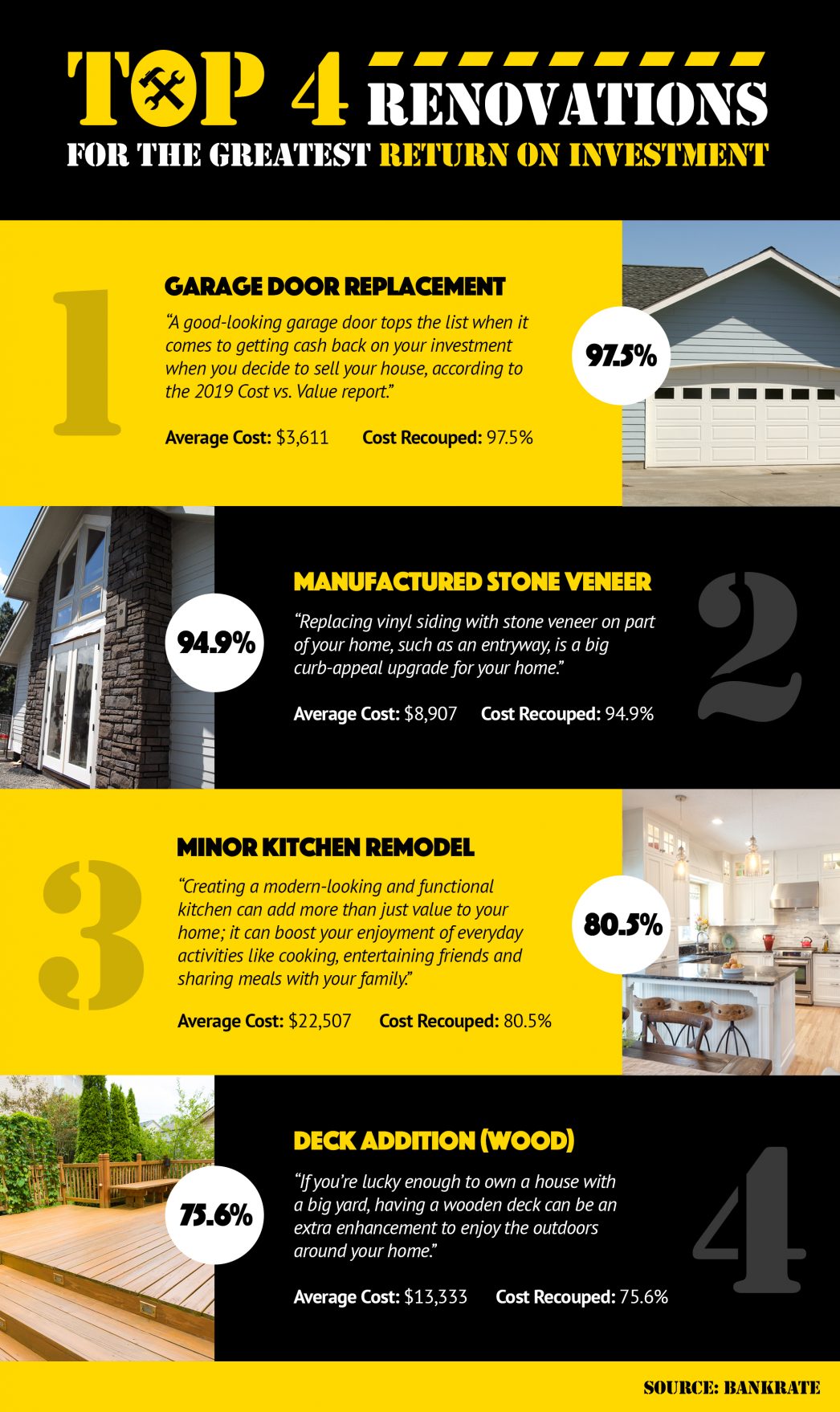 Some Highlights:
If you are planning on listing your house for sale this year, these four home improvement projects will net you the most Return on Investment (ROI).
Minor renovations can go a long way toward improving the quality of your everyday life and/or impressing potential buyers.
Whether you plan to stay in your house for a long time or just a few years, it's smart to know which home renovations add the most value.
I have a full list of quality vendors who will take great care of you, if you want some references
Paul Ruth
Team Leader – Paul Ruth Team
RE/MAX Dallas Suburbs
REALTOR ® IRES CDPE – Zillow Premier Agent
RE/MAX Hall of Fame – Class of 2016
Check out my reviews on Zillow
940-300-1887 Cell
paul@paulruthteam.com
www.PaulRuthTeam.com
Get to Know Me! Check out my Video!
This year someone you know will fall in love and get married, celebrate the birth of a child, take a job transfer to a distant city, be promoted to the corner office, or finally become an empty nester! I welcome the opportunity to represent your friends and family at each of life's important milestones!